Turning Point
Dana Brandorff | College of Nursing
Dec 11, 2019, 03:21 PM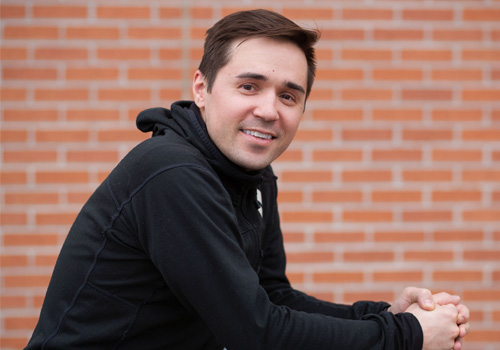 "The idea of pursuing nursing really got into my head. But I didn't act on it then."
"Nursing kept calling me and I finally answered," said Heftka. After 13 years as a professional ski patroller and a stint as a firefighter, Heftka made the tough decision to switch to a nursing career.
The turning point came seven years ago when his father was diagnosed with stage IV pancreatic cancer.
Because of the seriousness of the diagnosis, the family chose to care for him at home and Heftka and his mother became his primary caretakers until he died. "The hospital staff kept telling me that I should consider medicine because of my bedside manner," Heftka recalled. "The idea of pursuing nursing really got into my head. But I didn't act on it then."
It took a brush with his own mortality for Heftka to decide that the call of nursing was real.
A climbing accident in 2014 where he broke his skull and sustained several bulged disks, as well as an ulcerative colitis diagnosis in 2016 and a five-day hospital stay, helped move him closer to nursing.
"The nurses really made a lasting impression," said Heftka. "I was still trying to figure out what I really wanted to do with my life. So, I became a firefighter. However, the pull of nursing was strong."
In 2018, he was accepted into CU's College of Nursing UCAN program. His plans post-graduation are to practice nursing on the Western Slope, allowing him to continue to ski and bike to his heart's content.
Categories:
College of Nursing

UCAN - Accelerated Undergraduate Program

|